Projects to be supported in 2022
Each year World Day of Prayer offerings throughout the world go to projects chosen by the National Committees. World Day of Prayer Aotearoa New Zealand worked with the following organisations when selecting projects: Christian World Service, the Bible Society and the Interchurch Council for
Hospital Chaplaincy. 
Human Rights Advocacy and Research Foundation (HRF)
The Human Rights Advocacy and Research Foundation (HRF) is based in Chennai (India), but works in the wider district. It runs a programme (which is funded by CWS) to encourage Dalit (untouchables) Women and Adivasi (Hill Tribes people – indigenous people of India) to stand for the panchayat elections, particularly for the position of panchayat president. This involves a significant programme of awareness raising in the communities, training (in running an organisation, managing panchayat budgets, dealing with district authorities, etc) and advocacy. They have been very successful, and the programme has been replicated in other areas.
Background
The Panchayat are a system of self-government. They have authority over Education, Health, Water, Common property, taxation and some financial functions that have been devolved from the State Government. Enshrined in the Indian Constitution are reserved places on the Panchayat for Women, Dalit and Adivasi peoples. In 2016, 33% of the elected places were reserved for Women and in 2017 this was increased to 50%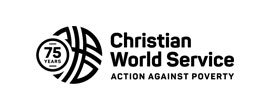 Interchurch Council for Hospital Chaplaincy in New Zealand
Chaplains are available for all patients, their families or whanau and members of staff, for people of all faiths and none,

Empowering Widows and Suffering Women of India
Working through its' 17 auxiliaries and
partnering with churches and Christian
organisations, the Bible Society of India (BSI) ismreaching out to widows through Bible engagement workshops where they learn that God loves and cares for them. The women receive Bibles in their heart languages.
The project also provides personal visits, counselling, health check-ups, legal assistance, and vocational training, etc. It encourages the women to lead meaningful Christ-centred lives and to share the Word of God with others. In 2022, BSI aims to reach 3,000 widows through the project.
* In 2021, the number of women reached out to was 1,500 due to Covid restrictions.
I thank God for BSI's vision for widows. Everybody knows about this. Widows are empowered through with love and care through God's Word.
Mrs Sheela Isaac, a retired school principal